In this period of forced downtime, thanks to theCOVID-19 outbreak, I was frequently taken back to the 'Pooh way of life' – thinking of simple things to do at home with the people who matter to me. After what seemed like decades, I sat down to pen my thoughts to help parents like me out there, who are trying to bring comfort and normalcy to their childrens' lives in these testing times. I thought 'what better way to do that than suggest Winnie the Pooh stories'? Here's the story of how these stories entered our lives.
It all began just before my son turned 4. In all the earnestness of a mom who wanted to arrange for a great birthday party for her son, I was stressed about what the party theme would be. Animals were becoming a yearly affair but he just didn't seem to outgrow them. And that's when I introduced him to the world of Winnie the Pooh, Disney's fabled classics – with a fervent belief that he would like them and they were animals after all! I turned to this hardbound story collection of the AA Milne's classic, which I had picked up at the Chennai Book Fair, after digging through piles of used books, – hoping my son would relate to it.  We had a Winnie Party that summer.
5 Essential Books for a Parent Toolkit
Winnie & His Friends
The first time I read the book to my son, I assumed there there is no way he is going to like it – the vocabulary was difficult, these were really long stories with a grown-up sort of humour. But surprisingly my son loved it and he would have made us read that book only some 213 times. Now Winnie and his friends where a joyful bunch –
Winnie, the fuzzy old bear, with a rumbly tummy constantly looking for "hunny", and no aim to do anything in life in general.
His good friend Piglet, scared little poor Piglet, but with a brain sharper than Winnie's and a heart that is big enough to care for everyone in the hundred-acre wood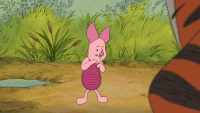 And then there is my son's favourite – Tigger – the bouncy, boisterous tiger with an infectious enthusiasm in life, true to his claim of "I'm the only one"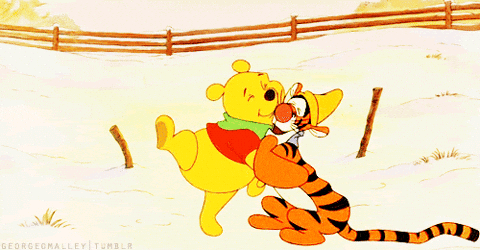 Rabbit the gardener, who is always full of ideas to solve a problem for his friends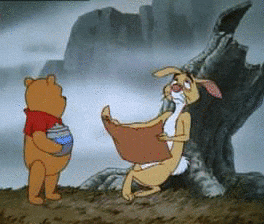 Good old owl, the well-read scholar, Mr. know it all, but often gets the message wrong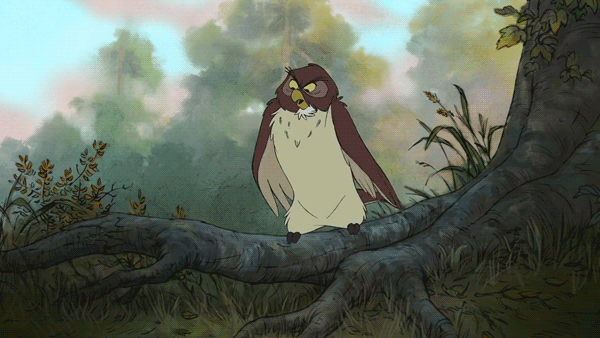 Kanga & Roo – the Mother-son duo who join the pack later, but are a delight to have around. Roo looks up to Tigger, his mentor and friend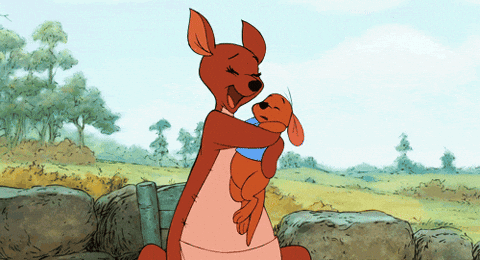 And of course, Christopher Robin, from who's imagination and bed room toys these stories are weaved
How A Liking Grew Into An Obsession
What started off as a casual book reading became an obsession soon and persists till date as my son is about to turn 5. From Winnie the Pooh books, a daily dose of Pooh Youtube episodes, Pooh t-shirts, a collection of plush toys of the friends to dreaming about Winnie the Pooh, dosas in the shapes of the characters, our house is everything 'Winne the Pooh'. Now boy was I worried – I was surprised more than concerned, wondering how he is not fascinated by cars, why don't the superheros and Avengers lure him, what about some nice alternatives like Peppa? I did try introducing some of these characters to him, we would watch the occasional super hero movie/ other Disney movies, but once he is back home, he will return to his corner busily discussing his day with Winnie the Pooh and his friends.
Why Would I Recommend 'Winnie The Pooh' Stories
There are many reasons for this, the top one obviously being that I personally love to read/ these stories along with my son. Its almost as though the story lends as much to the adult to read between lines for a deeper meaning, as it does for the child.
The language:
I have ready many children's books and most of them over simplify the language for the sake of first-time readers. I owe a lot to Winnie the Pooh stories for developing my son's English vocabulary. The old classics from AA Milne are even more complexly worded with long-winding sentences, than the later Disney versions, but a total pleasure to read.
The relatability of the characters :
Every character has a distinct personality and totally relatable to our real-life personalities – the happy-go-lucky carefree Pooh, the ever loving Piglet, the gloomy, sulky Eeyore with a deep undercurrent of sarcasm, the over-energetic, so full of himself Tigger, the ready to give advice Rabbit and overly rated but helpful Owl. Nobody among them is a super hero trying to save the world. They are simple, real characters.
The simplistic story plots :
There isn't a moral to every Winnie story, nor is there a 'good wins over evil' plot. It is not a story that would make it a point to teach something to the child and thereby making the parent happy/guilt free of child watching a screen episode. It is a story from the daily life of friends, a life which revolves around simple joys of being with friends, trying to solve for the most existential issues like hunger, but have their occasional adventures with heffalumps or trying to find Eeyore's tail. It has some deep philosophical twists in some tales, sure to make the child wonder the importance of relationships of loved ones. Here are some of my favourite Winnie quotes:
"A hug is always the right size." – Winnie the Pooh
"After all, one can't complain. I have my friends."- Eeyore
"The things that make me different are the things that make me, me."- Piglet
"You're braver than you believe, stronger than you seem and smarter than you think."- Christopher Robin
"Sometimes the smallest things take up the most room in your heart."- Winnie the Pooh
"People say nothing is impossible, but I do nothing every day."- Winnie the Pooh
"It never hurts to keep looking for sunshine."- Eeyore
Easy to re-imagine back at home :
The fact that all these stories and characters are a small boy's imagination, makes it that much more fun for children to relive the stories as if they were Christopher Robin. While the stories do happen in the Hundred Acre Wood, it doesn't require the child to jump off a height or have a gruelling fight with someone at home while in the midst of a story. These pretend play sessions are very important; they go a long way in developing social skills in the child – the art of communicating, negotiating, reaching a consensus, to name a few.
With that, I would recommend the latest "Christopher Robin" movie, even if you are not an avid reader of Winnie the Pooh stories. It beautifully conveys the message of how in the daily grind of work and home we miss the small joys of life, to stop by and smell the roses, to pause and spend time with loved ones doing nothing.
Divya Balan
Divya Balan is the Marketing Head at KLAY and a powerhouse of ideas and numbers. She is the mother of 5-year old Rishi and is based out of Chennai. She strongly believes that being an active parent is more about listening than talking, more about being around without having to hover over, more about being an example than a mere show and tell.